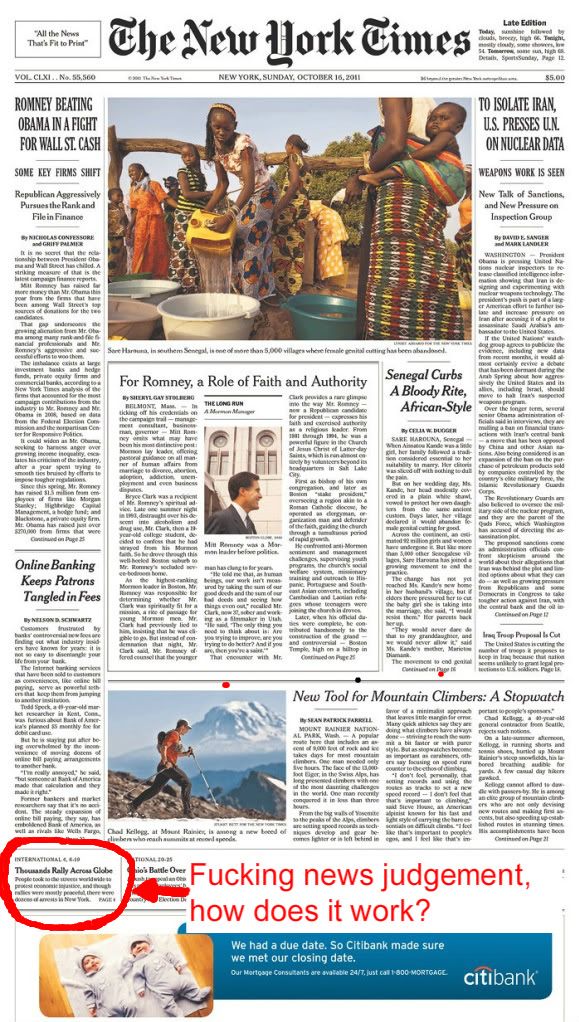 Mistermix at Balloon Juice points out the front page of today's New York Times. Thousands of people gather around the world to protest the growing inequality of wealth distribution, and it merits a mention at the bottom of the front page.
The same thing happens with the web site. Load the front page and there's a blurb as well.
Totally clueless about what's the news today, that's your "old gray lady" at work.